www.forscope.cz
Windows 10 Enterprise LTSC 2021 Upgrade
Windows 10 Enterprise LTSC 2021 Upgrade
čeština a
více než 10 dalších jazyků
slovenština
angličtina
němčina
ruština
francouzština
italština
španělština
portugalština
polština
ukrajinština
+ několik dalších jazyků
Obrázek má jen ilustrační charakter. Produkt dodáváme e-mailem.
Typ softwaru:
druhotný, trvalý
s legální dokumentací připravenou k auditu
Varianta:
elektronický certifikát
Na skladě
Elektronické doručení během 5 minut
Dočasně nedostupné
Doručení e-mailem
Chcete zkonzultovat váš projekt a získat individuální cenovou nabídku? Kontaktujte nás.
Individuální nabídka
Legální dokumentace připravená k auditu
Jelikož je tento produkt druhotný software, zákon definuje 4 podmínky, které musí být splněny pro legální převod vlastnictví softwaru.
Poskytujeme prohlášení prvního vlastníka potvrzující splnění všech zákonných podmínek:
První země použití byla v rámci EU/EHP nebo Švýcarsko.
Produkt byl plně uhrazen vlastníkovi autorských práv.
Produkt je trvalý a jeho použití není časově omezeno.
Produkt již není používán prvním majitelem.
Součástí legální dokumentace je i prohlášení Forscope o nepoužívání produktů.
Chcete se o poskytované dokumentaci dozvědět více? Přečtěte si náš článek.
Vzor právní dokumentace
Přenositelné (online aktivace)
Pro 1 zařízení
Bez časového omezení
K instalaci a aktivaci plné verze Windows 10
Typ produktu:
plná verze; může se jednat o upgrade původní licence v souladu s dohodou o údržbě s držitelem autorských práv
Forma distribuce:
Volume (OLP, EA nebo podobné); elektronický certifikát
Druhotný software:
ano; doručujeme veškeré požadované dokumenty v souladu s právními předpisy EU
Platnost:
bez časového omezení
Přenositelnost:
přenosné
Způsob instalace:
instalace z originálního souboru výrobce (poskytujeme odkaz pro stažení souboru)
Architektura:
32/64 bit
Jazyk:
vícejazyčný software
Kompatibilní kódy produktů (P/N)
:
KW4-00244
12.01.2027
Softwarový certifikát
Dokumentace v souladu s právními předpisy EU
Potvrzení o nákupu (faktura)
Instalační soubor ke stažení
Procesor:
1 GHz
Paměť:
1 GB RAM (32-bit); 2 GB RAM (64-bit)
Volné místo na pevném disku:
16 GB (32-bit); 20 GB (64-bit)
Grafika:
DirectX 9 grafický procesor s ovladačem WDDM 1.0
Také doporučujeme
Office 2016 Standard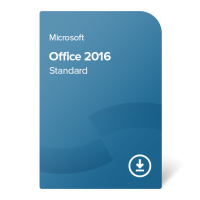 2 839 Kč
Office 2016 Professional Plus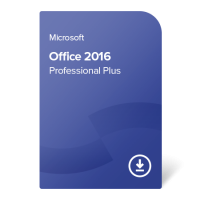 2 839 Kč
Windows 10 Enterprise LTSC 2021 Upgrade
Windows 10 Enterprise is the recommended solution for medium and large businesses – it contains all the features of Windows 10 Pro but also employs important security and management instruments that are essential for the smooth functioning of more complex company structures.
The main differences between Windows 10 Pro and Windows 10 Enterprise lie in security, as this is where larger companies are most sensitive. Enterprise brings Windows Defender Application Control, Guard functionality, and Advanced Threat Protection (ATP). Another very important advantage of Enterprise over Pro is the Device Health service in Windows Analytics which allows users to identify and remediate device-level issues, such as common crashes.
Other features that Windows 10 Enterprise introduces are:
Management and deployment – DirectAccess (allow remote users to access internal networks over a VPN-like system that establishes a bidirectional Internet connection); AppLocker (permit administrators to restrict app access on mobile devices); Managed User Experience, Microsoft Application Virtualization (App-V), Microsoft User Environment Virtualization (UE-V);
Security – Credential Guard, Device Guard;
Windows fundamentals – Windows to Go, BranchCache.

Windows 10 Enterprise LTSB and LTSC aim at providing system stability by reducing changes to Windows functionality, keeping only security updates and bug patches. As a result, it does not include a number of applications that require regular updates, such as:
- Microsoft Edge
- Microsoft Store
- Cortana
- OneDrive
- Windows Ink
- Microsoft Mail
- Calendar
- OneNote
- Weather
- News
- Sports
- Money
- Photos
- Camera
- Music
- Clock

Windows 10 Enterprise will help your company manage workloads better, reduce stress for system operators, provide advanced security features to your IT environment and bring great results in no time.